There is often some confusion for men when shopping for new clothes. We are here to help clear this up for you, to make it easier to find the perfect athletic fit for your body. With this, it is important to know the difference between Athletic Fit Hoodies vs. Slim Fit Hoodies. Most brands just offer a standard sized fit or a slim fit for sweatshirts. Athletically built men are then left with limited options to find the right fit.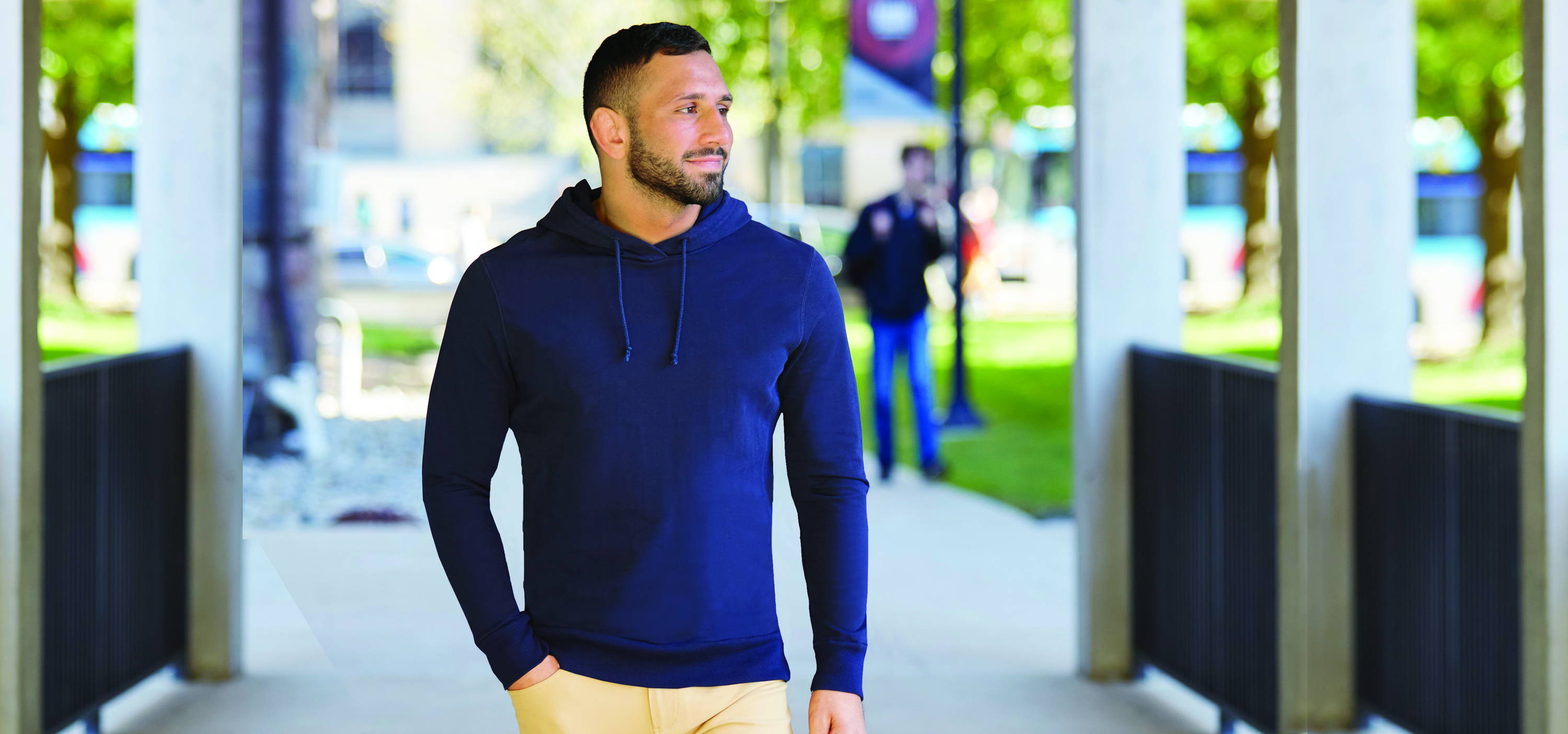 Slim fit hoodies are designed to fit thin men, but do not necessarily factor in stronger body shapes. They are narrow, a-line cuts that aren't meant to compliment the wearer's shape. Our athletic fit hoodies are form fitted to comfortably fit wide shoulders, strong arms, and v-shaped torsos. We want athletic built men to feel comfortable in their hoodies, while still looking stylish and put together.
Slim fit clothes may look fine on some athletic bodies, but they are not nearly comfortable enough. Slim fit hoodies do not take into account a broad muscular upper body, leaving no room for comfort and motion. Slim fit clothing can lead to shirts ripping, buttons popping, and leave limited range of motion for your upper body. Slim fit options work well for skinnier frames, but are not comfortable for those with broader shoulders and chests. This is where the State and Liberty athletic fit hoodies come in.
State and Liberty Athletic Fit Hoodies
Our athletic fit hoodies are exactly what you are looking for in a hoodie. This will be a perfect addition to your closet, a staple piece that is meant to last. Built with an athletic stretch fit, our hoodies give you a nice fitted look while still giving you room in the upper body to stay comfortable - qualities a slim fit hoodie does not have. S&L clothes fill a gap for athletic men to find flattering clothing, while still being snug and satisfied.
Our athletic fit hoodies are still able to give you a sharp look, and a great option to wear when out on the town. Our athletic fit hoodies are tapered at the waist, so you do not need to worry about a sloppy or baggy look. It is the perfect item to wear when you don't want to dress up, but still want to look good when you're going out. You can stay comfortable while looking stylish and strong in our athletic fit hoodie. Once you try our athletic fit hoodies you will easily be able to feel the difference between an athletic fit hoodie vs slim fit hoodie!
SHOP STATE & LIBERTY ATHLETIC FIT HOODIES