Athleisure is a combination of the words "athletic" and "leisure", and it refers to clothing designed to be worn both for exercising and leisure activities. The Athleisure trend has become popular in recent years, as it offers both comfort and style for everyday wear. Wearing Athleisure at work is also becoming increasingly common, as it provides a comfortable and formal look. This article will discuss why State and Liberty has the best Athleisure pants for men looking for style and comfort in the workplace.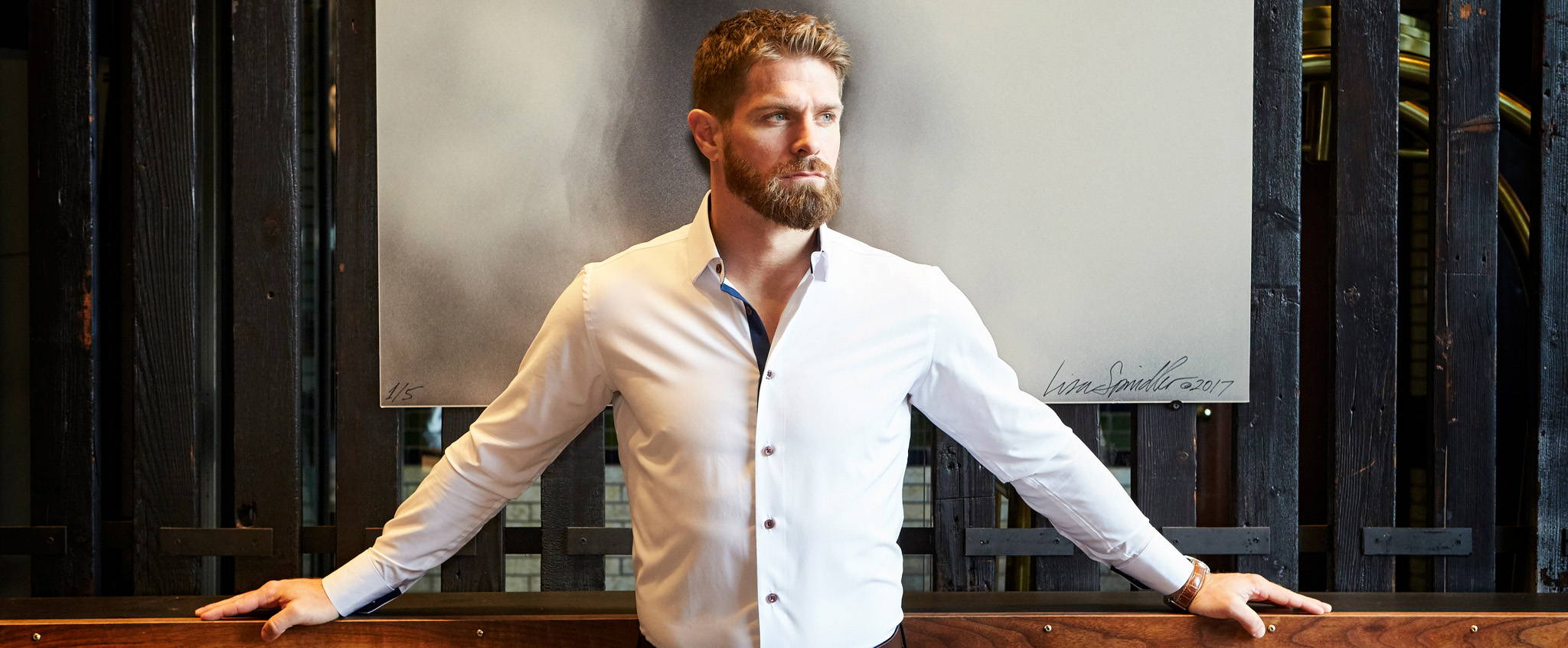 Athletic/Stretch Fit
Our Athletic Fit Stretch Tech Chino are an athleisure pants designed with a great stretch fit feel to keep you comfortable all day while at work. Our pants are built for an athletic body, while still giving you a nice fitted professional look. We understand that comfort and style are both important, so we make sure to not sacrifice one for the other when offering our athleisure pants. This small amount of stretch will make a huge difference in your comfort throughout the day at work!
Looking Sharp for the Office
It is crucial to not only look professional at the office, but important to be comfortable throughout the day! Our Athletic Fit Stretch Tech Chinos are the perfect pants to wear at the office. With a professional tapered look, these are meant to fit the athletic build but also give you the stretch you need to be mobile and comfortable in any position. Whether you need to be sitting down or on the move traveling, our pants are perfectly built for a long work day!
Easy Care, Wrinkle Free
Another great benefit of our athleisure pants is that it is easy care and wrinkle free. This makes them perfect for busy lifestyles, as they can be easily machine washed and don't require ironing or special care. The perfect option if you are traveling for work. Our Athletic Fit Stretch Tech Chinos Athleisure pants are also moisture-wicking, which helps keep you cool and dry during your workday.
Conclusion
Our athleisure pants offer men a comfortable and professional look in the workplace. When selecting Athleisure pants, it is important to find the right fit. Additionally, pairing your athleisure with dressy tops and shoes can help you achieve a sharp look for the office. We are here to help you look professional and stay comfortable all day at the office! In conclusion, wearing athleisure pants to work can provide both comfort and style for men looking for fitted yet comfortable workwear.
SHOP STATE & LIBERTY ATHLEISURE PANTS
Sign up for our newsletter to be the first to hear about new products.