It's always important to look and feel your best if you want confidence. Wearing clothing that is comfortable and stylish is key. Moisture-wicking fabric is a great option for men who are looking for breathable clothing to keep them feeling fresh. We are about to tell you the benefits of our moisture wicking shirts as well as our moisture wicking pants. Giving you an athletic fit/professional look of State and Liberty's clothing. We would love to help you not only keep your clothes dry, but also wrinkle-free..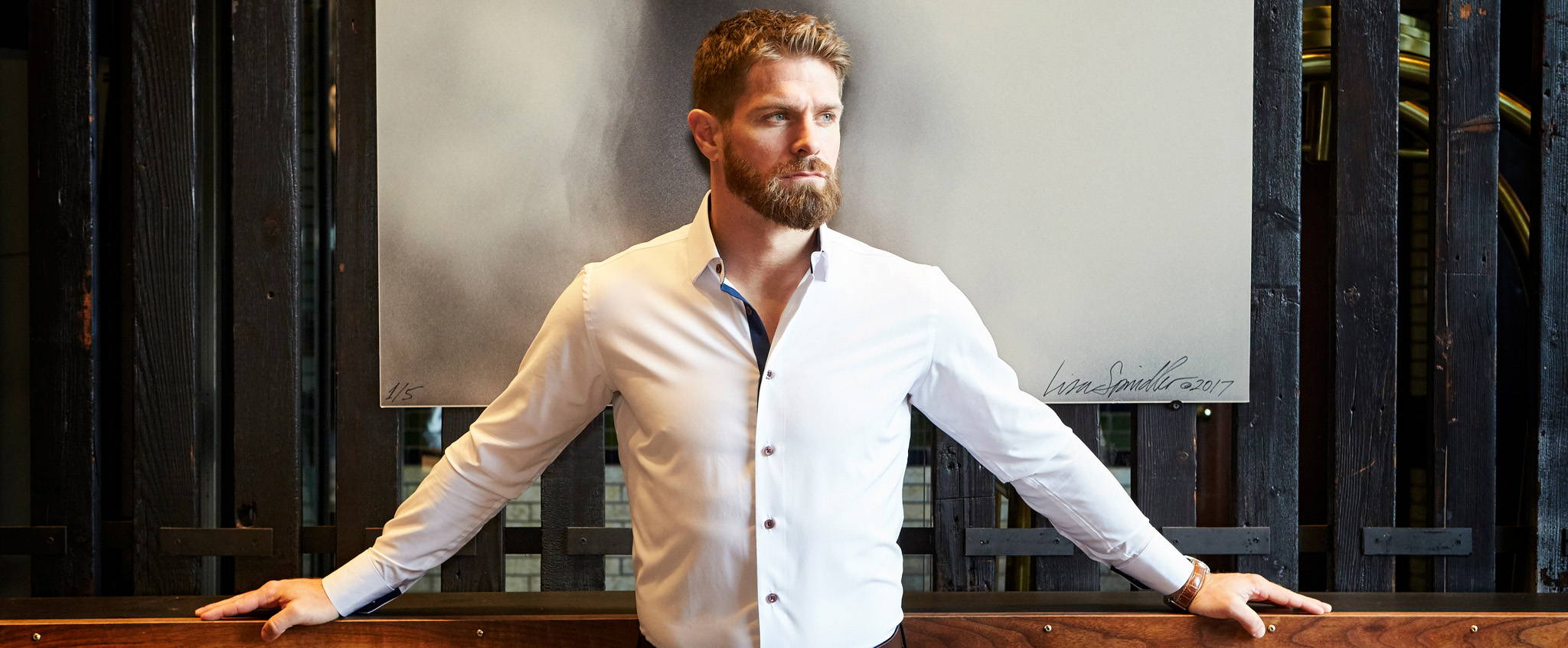 Performance Fabrics
Moisture wicking shirts are made with a type of material that is designed to draw moisture away from your skin and help you stay dry and comfortable. Also this same fabric is made with our moisture wicking pants. This type of fabric is great for physical activities as it helps to keep you cool and prevent overheating. Additionally, it can help to regulate your body temperature in hot or cold weather.
The benefits of wearing moisture-wicking clothing are numerous. It can help to reduce chafing, rashes, and other skin irritations that can be caused by sweat. This fabric can be beneficial in a variety of climates. Finally, it can help keep you feeling clean and dry with our light and breathable fabrics.
Stretch Fit and Wrinkle-Free
State and Liberty is the best source for moisture-wicking shirts and pants. Our clothing is designed for an athletic fit for men that also provides a professional look. We have a variety of items that are made with performance fabrics that are also wrinkle-free. As well as wrinkle-free these clothes are also machine washable, leaving you with a very low maintenance addition to your closet!
Athletic wear for men has come a long way in recent years. It has become increasingly popular for men to wear athletic shirts and pants that still have a professional look. State and Liberty's clothing has an athletic fit for men but still looks professional enough for men to wear to work or out on the town. The moisture wicking, stretch fit of our clothing ensures comfort throughout the day.
Examples of items from State and Liberty with an athletic fit and professional look include the Moisture-Wicking Polo Shirts (available in several colors), the Moisture-Wicking Stretch Dress Shirt (available in several colors/patterns), and the Moisture-Wicking Stretch Tech Chino Pants (also available in several colors).
It's important to keep your clothes wrinkle-free if you want to maintain a sharp look. State and Liberty's clothing is made with performance fabrics that are designed to stay wrinkle-free all day long. This ensures that you always look your best no matter what the occasion. Our wrinkle-free clothes are also extremely easy to throw in your travel bag too!
Conclusion
Whether you are looking for a new shirt or new pants, our moisture-wicking fabrics are here to help you feel fresh. No more having to worry about baggy heavy clothes trapping your sweat, our stretch fit clothes are light and breathable, built to keep you dry. Still giving you an athletic tight fit to match your athletic build, our performance fabrics give you the perfect amount of stretch to keep you feeling comfortable.
SHOP STATE & LIBERTY MOISTURE WICKING GEAR
Sign up for our newsletter to be the first to hear about new products.