It can be difficult for men to find nice pants for work that are also comfortable, we often find ourselves sacrificing style for comfort. Wearing comfortable business casual pants at work is also becoming increasingly common, as it provides a comfortable and formal look. This article will discuss why State and Liberty has the most comfortable business casual pants, for men looking for style and comfort in the workplace.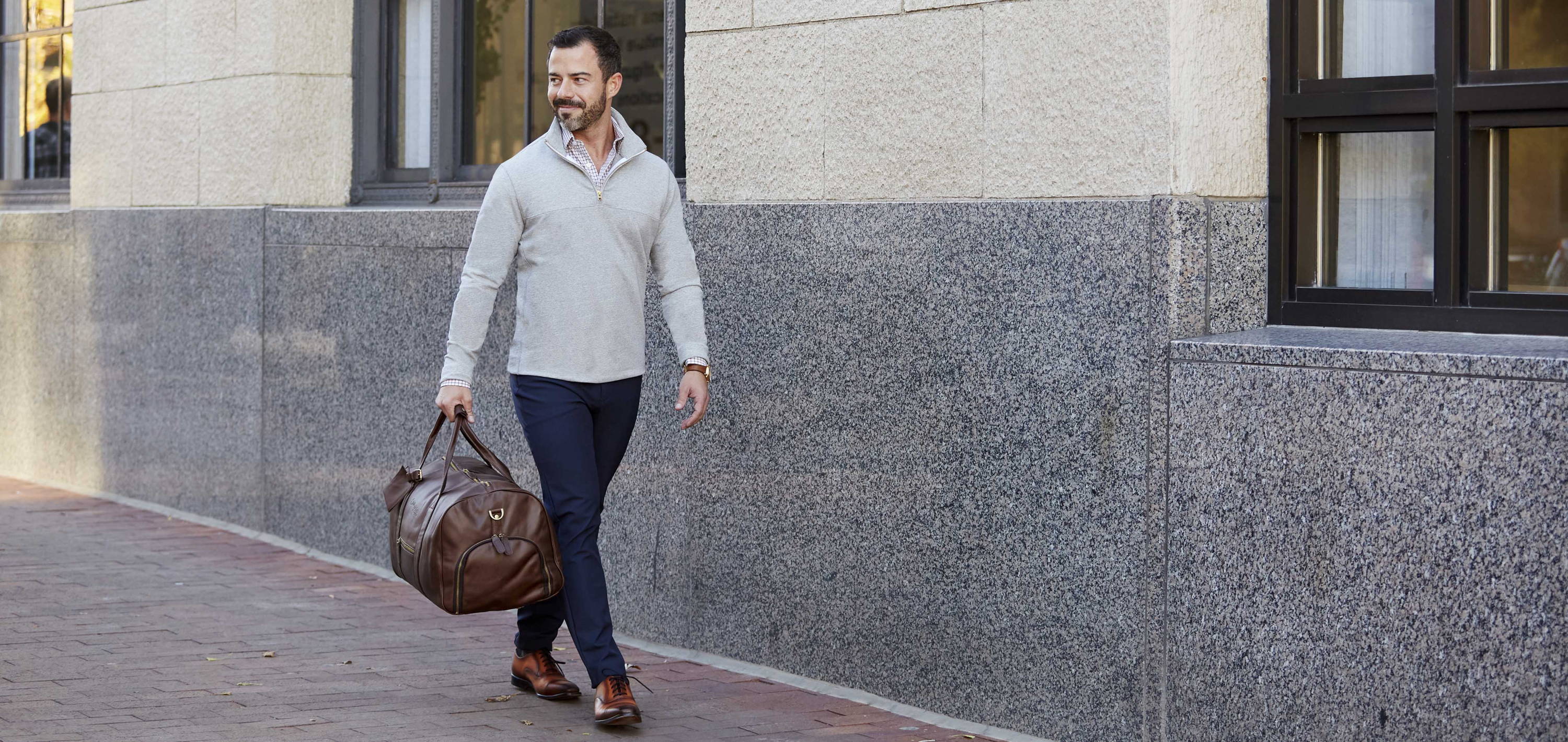 Athletic and Stretch Fit
Our Athletic Fit Stretch Tech Chino are comfortable business casual pants designed with a great stretch fit feel to keep you comfortable all day. These pants are built for a more athletic body type. For us it is clear that comfort and style are both extremely important when shopping for pants. Our stretch fit provides a perfect amount of stretch to give you great mobility and keep you comfortable all day!
Looking Professional for the Office
It is very important for everyone to look professional when at the office or workplace. Now you can do that while also being comfortable in our tech chinos! Making for the best comfortable business casual pants. Our pants will give you a professional tapered look, keeping you looking sharp. Sitting at a desk can be very uncomfortable over a long period of time, this is where we come in with our stretch fit pants. Allowing you maximum flexibility and comfort for you. Not only are they great for when you are at your desk, but these athletic fit business casual pants are also amazing for when you are traveling or on the move!
Wrinkle-Free
Another great benefit of our comfortable business casual pants is how easy they are to take care of. This makes them perfect for busy lifestyles, as they can be easily machine washed and don't require ironing or special care. These wrinkle-free pants are a perfect addition to your wardrobe. Our Athletic Fit Stretch Tech Chinos pants are also moisture-wicking, which helps keep you cool and dry during your workday.
Conclusion
Our pants offer men a comfortable and professional look in the workplace. When selecting business casual pants, it is important to find the right fit. Additionally, when shopping with us at State and Liberty we also have many shirt/jacket options to match your new business casual pants. We are here to help you look professional and stay comfortable all day at the office! In conclusion, wearing comfortable business casual pants to work can provide both comfort and style for men looking for fitted yet comfortable workwear.
SHOP STATE & LIBERTY BUSINESS CASUAL PANTS
Sign up for our newsletter to be the first to hear about new products.