Custom Suits for Men in Boston, MA
Custom Suits in Boston
State & Liberty Clothing Company
201 Newbury Street,
Boston, Massachusetts 02116, US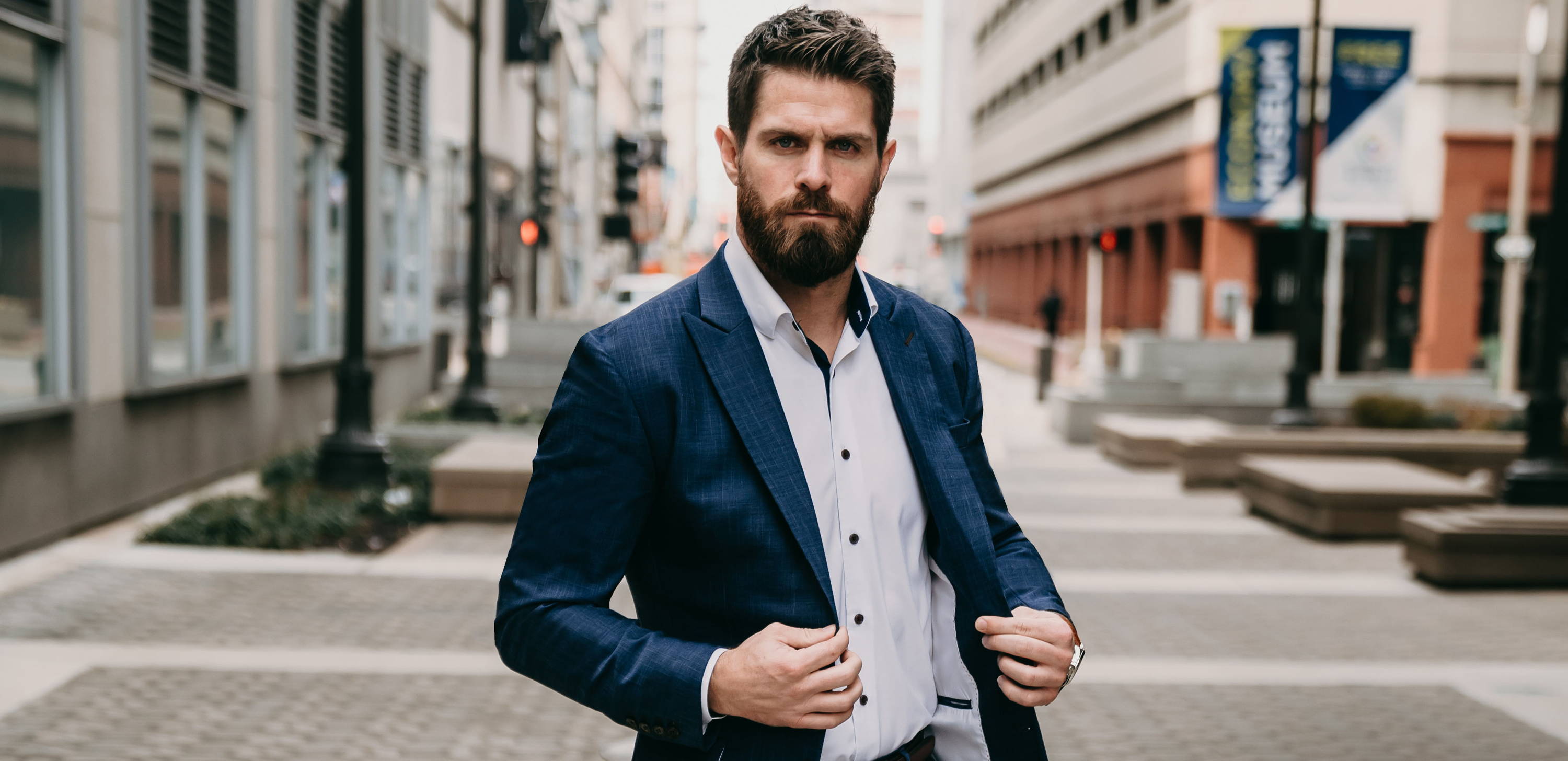 State & Liberty specializes in men's athletic fit apparel, and if you are looking for a custom suit come on into our Back Bay location in Boston to get fitted today! Get your wardrobe ready for a variety of different events in Boston. Whether you have a Cape Cod wedding or a work event, these custom suits are a very versatile option. We look forward to showing you how our athletic fit suits can help you feel comfortable and stylish.  
At State & Liberty, we understand that a custom suit is more than just a piece of clothing - it's an expression of your personal style. That's why our in-store customer experience is designed to make you feel comfortable and confident throughout the process. Our expert staff will guide you through every step of the way, from selecting the perfect fabric to ensuring a perfect fit. And if you're a Boston Bruins fan, you'll be in good company - many of our customers are members of the team. Since our founding we have fitted thousands of professional athletes, and if you stop by our Boston store you'll get the same treatment.
When it comes to the attributes of our fabric and product, we take pride in our attention to detail. Our custom suits are made with lightweight, stretchy and breathable fabrics that are perfect for New England summers. Whether you're attending a summer wedding on the Cape or heading to a brewery in the Seaport, our suits will keep you looking sharp and feeling comfortable all day long. And with our expert tailoring, you can rest assured that your suit will fit you like a glove.
One very unique part of our Boston Location that you can personally be a part of, is our in store tailor. This is our only location where we have an in-house tailor ready to make your adjustments right there! This will make your experience with us that much more luxurious and hassle free to get you into your brand new custom suit.
As you are considering all your custom suit options, it's important to think through the following things:
Proper Measurement: If you aren't properly measured, the suit will never fit you correctly.

Fabric Choices: Some suits are thicker and others are more breathable, so it's important to consider where you will be wearing your suit.

Staff Experience: You want to enjoy your experience when making an expensive but important purchase

Improve Style: Adding a custom fit suit is a perfect addition to your closet to get you looking sharp
In summary, if you're looking for a custom suit in Boston, State & Liberty Clothing Co.'s Back Bay location in Boston is the perfect destination. Our staff's attention to detail, and our wide range of fabrics and styles make us the go-to choice for anyone looking to elevate their summer wardrobe.
SHOP STATE & LIBERTY STRETCH SUITS