Shop Custom Suits for Men in Chicago
Custom Suits in Chicago
State & Liberty Clothing Company
840 West Armitage Avenue
Chicago, Illinois 60614, US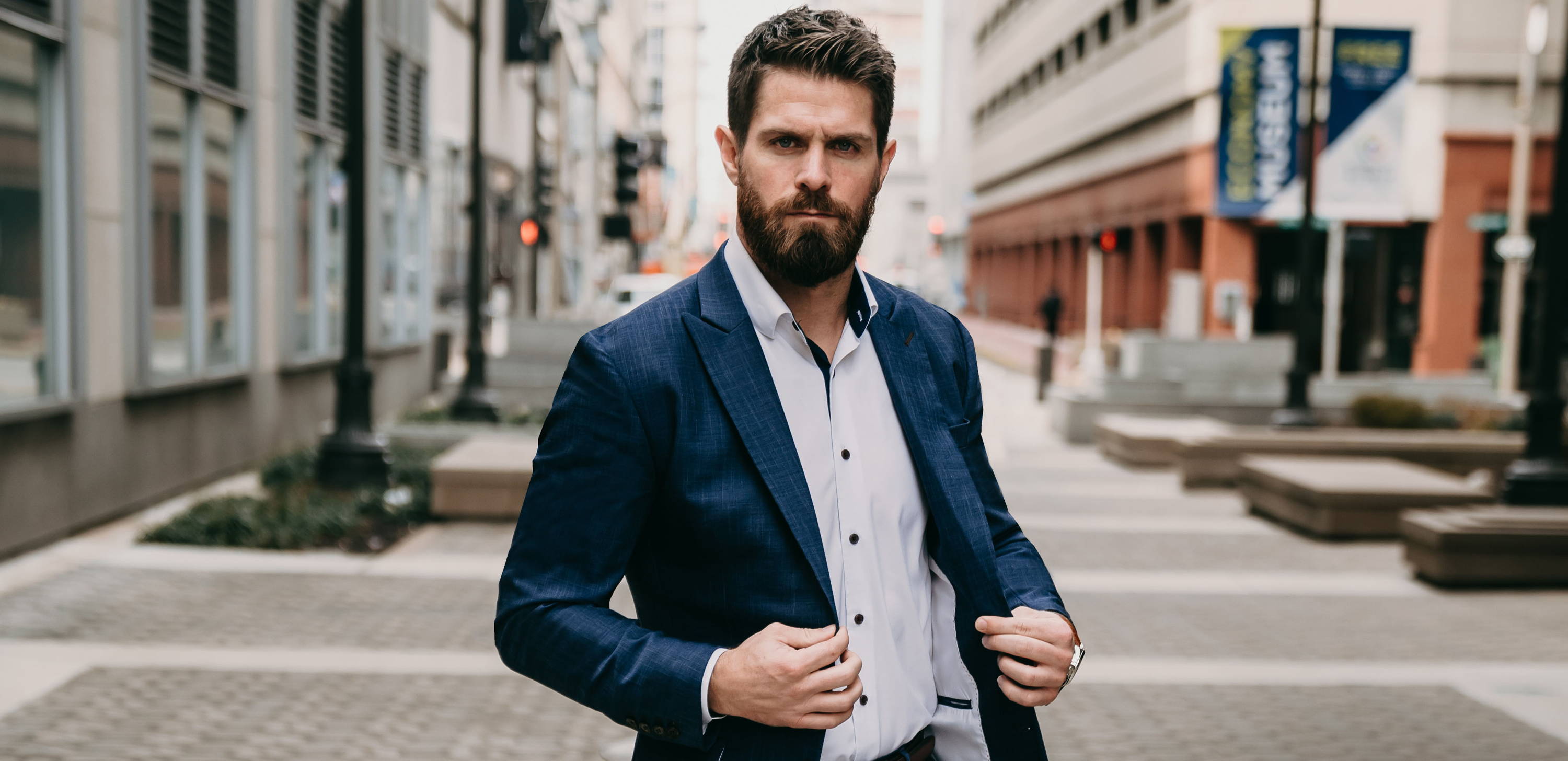 State & Liberty is the only place you need to look if you want an athletic stretch fit custom suit in Chicago. With our wide variety of styles you will leave us with a suit that best fits you. Stop by our Lincoln Park location and shop with us to get fitted for your new favorite suit!
State & Liberty believes that providing great customer experience is just as important as a great custom suit. You will receive a relaxed and welcoming environment that we like to call "laid back luxury." From the moment you walk into our Chicago Lincoln Park store, you'll be greeted by our friendly and knowledgeable staff, who are passionate about helping you find the perfect suit.
We take the time to understand your needs and preferences, and we work tirelessly to ensure that you walk out of our Chicago store with a custom suit you will love. Whether you're a regular custom suit-wearer or you're just looking for something for a special occasion, we are here to guide you through the process with ease and professionalism until you have a custom suit in your hands that you will love.
State & Liberty's custom suits feature an innovative 4-way stretch fabric that delivers the perfect combination of comfort and style. Made with athletic men in mind, this fabric moves with you in all directions, providing a full range of motion for maximum comfort in your custom suit.
But that's not all. This high-performance fabric is also wrinkle-resistant, making it an excellent choice for the busy professional on the go. Whether you're traveling for business or simply commuting to work, your custom suit will maintain its professional appearance no matter what your day in Chicago throws at you.
The price points of our custom suits range from $450-$800, with these fabrics of our custom suits they have great durability making it an excellent investment for the long-term. It holds up well to wear and tear, and won't show signs of aging even after years of wearing.
State & Liberty's Chicago location in Lincoln Park offers the perfect blend of high-quality custom suits and exceptional customer experience. With a welcoming environment, we're committed to helping you find the perfect custom suit that fits your style and preferences. So why wait? Visit us today at State & Liberty's Lincoln Park location and experience the perfect combination of laid-back luxury, style, and value.
SHOP STATE & LIBERTY STRETCH SUITS