Men's Custom Suits in Denver
Custom Suits in Denver
State & Liberty Clothing Company
2800 East 2nd Avenue
Denver, Colorado 80206, US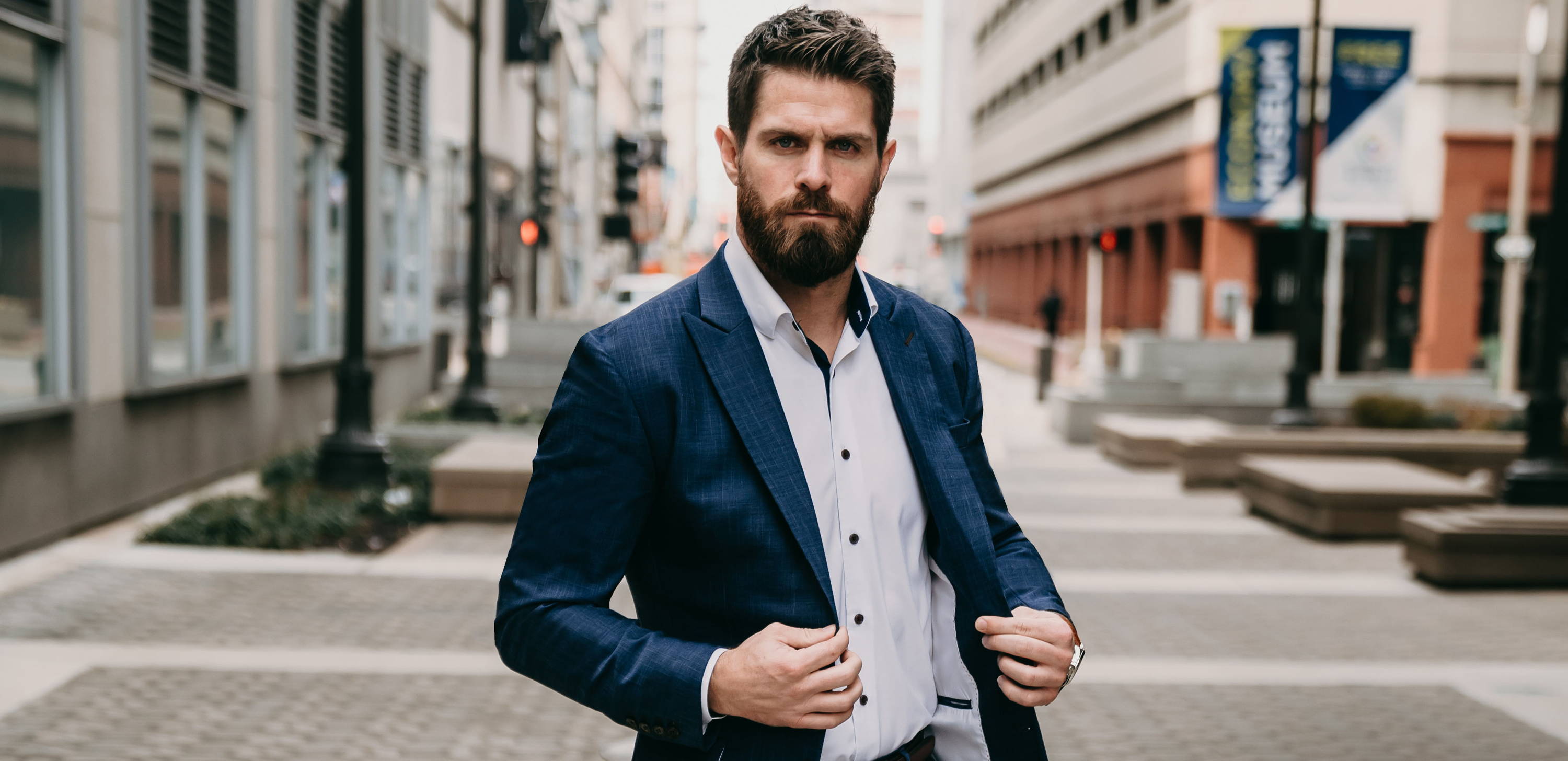 Let us help improve your suit game, with custom fit suits by State & Liberty in Denver. We've been committed to providing exceptional menswear that's made with stretchy, athletic performance fabrics. Come to our Denver location in the Cherry Creek Shopping Center to get your much needed athletic fit custom suit to add to your closet. With our wide variety of options you're guaranteed to leave with what you need, and our staff is ready to customize your experience.  
At State & Liberty, we understand that Denver is a city that values an active and healthy lifestyle. Our custom suits are designed with a stretch fabric that provides both comfort and flexibility, perfect for those who want to look sharp while also maintaining an active lifestyle. Plus, the great weather in Denver makes it easy to wear our custom suits year-round.
Not only do we prioritize comfort and flexibility in our suits, but we also take pride in our expert tailoring and attention to detail. Our knowledgeable staff will guide you through the process of creating a custom suit that fits your preferences and needs, ensuring that you leave with a suit that's tailored to your body and style.
And if you're a fan of the Colorado Avalanche, you'll be in good company when you visit our store. Several players from the team are among our best customers who appreciate the comfort, durability, and style of our custom suits. You can see them looking sharp wearing our suits to all of their games! In addition to the Colorado Avalanche players that wear our clothing, we have also dressed thousands of other professional athletes that swear by our stretchy performance fabrics. Until you've stopped by our Denver location you've probably never experienced a fabric that looks this nice and feels this comfortable.
Once you're fitted for your custom suit, take a stroll through Cherry Creek Shopping Center and indulge in some retail therapy. With a variety of shops and restaurants, it's the perfect destination for a nice day out of the house. Plus, our store's central location makes it easy to reach from anywhere in Denver.
Many people wonder, why is a custom suit better than an off the rack suit? It's really pretty simple. A custom suit is hands down one of the best wardrobe purchases you can make for the following reasons:
Everyone needs a go-to suit in their closet

You'll have a custom suit that will last a lifetime

You'll be ready to look sharp for all special occasions

A custom fit suit to your body measurements is very noticeable
So, whether you're dressing up for a special occasion or looking for a versatile suit for everyday wear, visit State & Liberty's Denver location and we'll get you fitted in a custom suit that's made specifically for you. Our expert tailoring, premium fabrics, and personalized service will ensure that you leave with a suit that you'll be proud to wear for years to come. We are excited to see you there!
SHOP STATE & LIBERTY STRETCH SUITS