Custom Suits in Houston - Best Suits in Texas
Custom Suits in Houston
State & Liberty Clothing Company
888 Westheimer Road
Houston, Texas 77006, US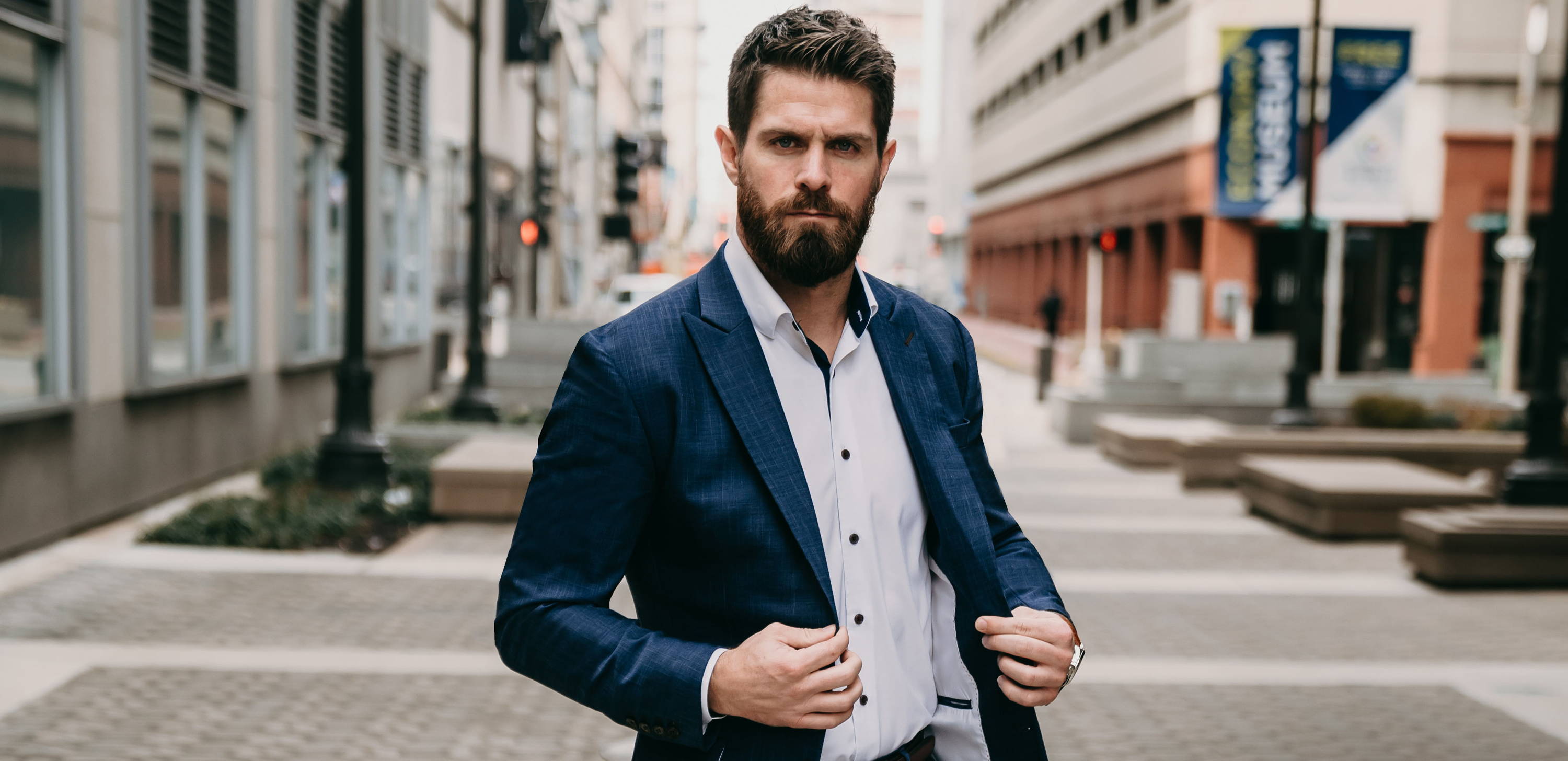 State & Liberty is located at 888 Westheimer Road in the vibrant city of Houston, Texas. Located just 3 miles from Downtown Houston, right in between Hyde Park and Midtown, you are going to want to stop in and shop with us! With its warm and humid weather, Houston calls for apparel that is both stylish and moisture-wicking, making our custom suits the perfect choice for residents and visitors alike. Whether you're a Houston local or just passing through, our custom suits are designed to cater to your needs and provide you with a timeless and versatile wardrobe essential. Our location is just a stone's throw away from Minute Maid Park! Join the ranks of our loyal customers, including world series-winning players from the Astros, who know the power of looking and feeling good on and off the field. You will not have trouble finding photos of celebrities or professional athletes wearing our dress clothes. It is undeniable, our custom fit suits are top of the line when it comes to style and comfort.
Our mission is to provide you with a shopping experience that will keep you coming back for more. Upon entering our Houston store, our friendly and highly skilled team will warmly welcome you, prepared to attend to all your needs as soon as you arrive. We take great pleasure in obtaining perfectly accurate measurements to guarantee your custom suit fits impeccably, instilling in you a sense of confidence and elegance..
Houston's diverse weather demands clothing that adapts to your needs, whether you require lightweight stretch fit material for the warm days or a thicker fabric for attending colder destinations. Our custom suits are designed to meet all your requirements, offering comfort and style in any climate. Embrace the hot and humid days in Houston with our moisture-wicking, breathable fabrics that ensure you stay fresh and free from sweat stains.
Your time in Houston will be even more enjoyable when you visit our store and experience the unparalleled service and quality of our custom suits. Follow in the footsteps of the Houston Astros players, some of our most loyal customers, and let us outfit you like the pros. Whether you make an appointment or simply walk in, we're here to cater to your needs and provide you with a shopping experience that will leave you satisfied and ready to take on the world.
Our store is surrounded with a diverse selection of restaurants, whether you are looking for BBQ, Italian, Japanese, or just a great Burger! In particular, as you explore Houston, make sure to try some delicious Texas BBQ. Looking to kill some time? Visit the Space Center Museum for a fascinating and educational experience. And as you navigate the city, your custom suit will become a source of newfound confidence and style, transforming the way you shop for clothes forever.
Don't miss out on the opportunity to upgrade your wardrobe and elevate your style with a custom suit. Come and let us show you what you've been missing out on, bid farewell to heavy and baggy dress clothes, and embrace the perfect fit that will enhance your look and leave you feeling confident and stylish. Let us redefine your shopping experience and provide you with a wardrobe essential that will stand the test of time.
SHOP STATE & LIBERTY STRETCH SUITS