Custom Suits in Miami - Stretch Fit
Custom Suits in Miami
State & Liberty Clothing Company
701 South Miami Avenue
Miami, Florida 33130, US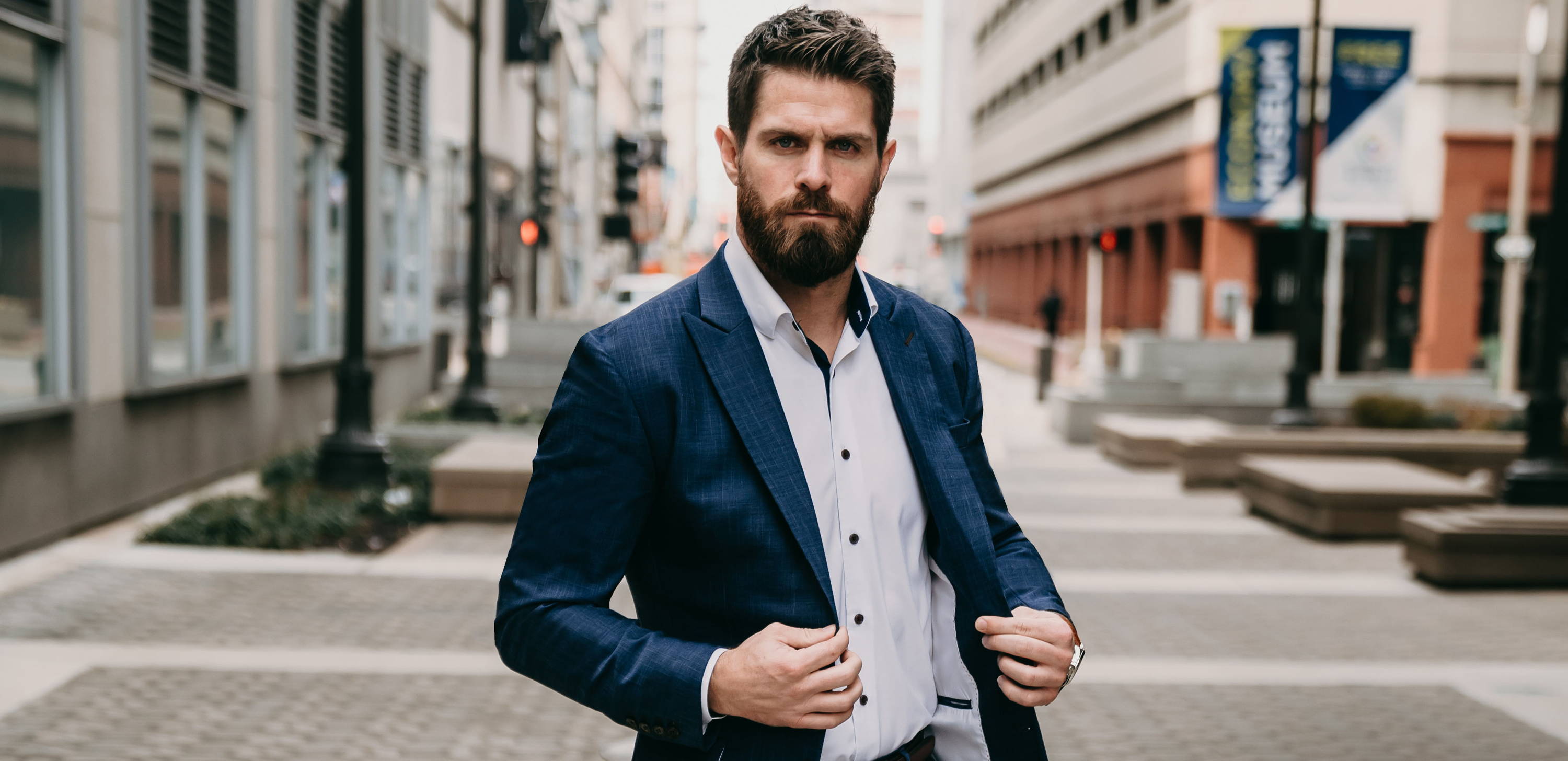 Stay up to date with the fashionable people of Miami, by shopping with us at State & Liberty for a custom fit suit. Stop by our Miami Brickell City Center location, to get fitted for your new favorite stretch custom suit. Do not be left behind, update your closet and ready for all that Miami has to offer.  
At State & Liberty, we focus on making the customers experience a memorable one. Our great staff members will greet you with great energy and guide you through the process of creating the perfect custom suit for all your needs and preferences.
We offer many custom suit options that are perfect for any occasion, whether you're looking for something for a wedding, business meeting, or a night out in Miami. We take pride in our attention to detail and use only the finest materials to create suits that are comfortable, stylish, and durable.
Our custom suits' exceptional feature lies in their capacity to withstand the hot and humid climate of Miami. Our suits are made with lightweight and breathable fabrics that allow you to stay cool and comfortable, even on the hottest of days. And with our expert tailoring, you can rest assured that your suit will fit perfectly, without feeling too tight or restrictive.
In addition to being perfect for the Miami weather, our custom suits are also great for the city's vibrant nightlife. Whether you're hitting the clubs or attending a fancy event, our suits will ensure that you look your best. With a wide range of materials and styles to choose from, you can create your own custom suit that's perfect for any occasion.
SHOP STATE & LIBERTY STRETCH SUITS