Custom Suits in New York City
State & Liberty Clothing Company
176 5th Avenue
New York, New York 10010, US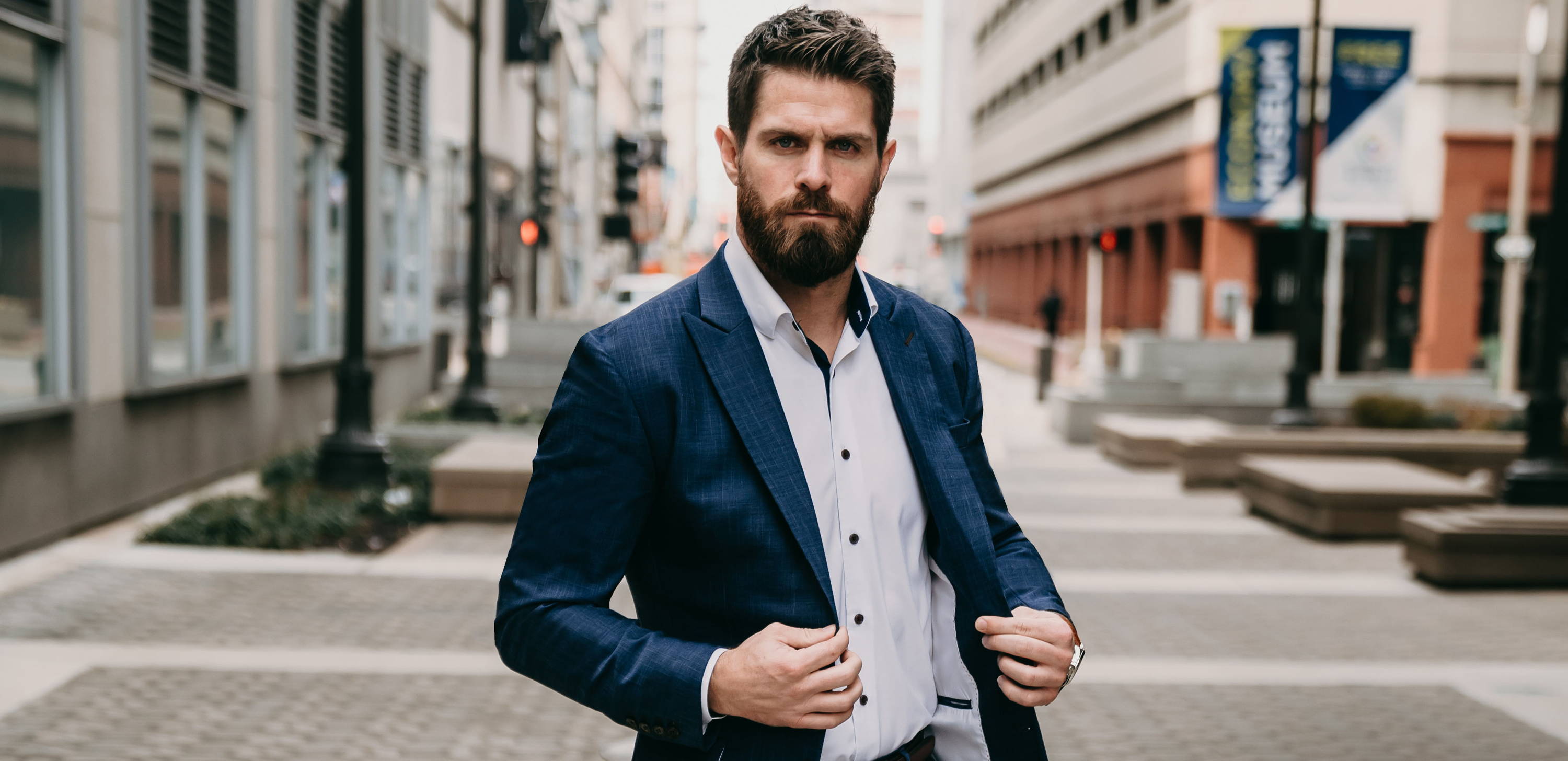 New York City, the city that never sleeps, has an endless array of experiences waiting for you. Yet, don't miss out on visiting one of our State & Liberty NYC stores while you are here! Come shop with us for a wide selection of custom suits – it's a must-do!
New York City is a historical gem that offers a blend of high-end shopping, delectable dining, and captivating sightseeing. This area keeps you engaged, making it impossible to feel bored. Navigating the bustling streets of NYC can be a sweaty challenge, whether you're jumping in and out of taxis or racing to catch the subway. This is why you need one of our custom suits, allowing you maximum movement! Dressing comfortably is key to smoothly tackling the city's hustle and bustle.
If you find yourself wandering around Flatiron District, you'll see the proof of the district's charm. High-end shopping, mouthwatering meals, and intriguing sights – it's all here. As you explore, you'll spot countless investment bankers and stockbrokers caught up in the fast-paced NYC lifestyle. Don't let your outfit hold you back; our custom suits are designed for both style and functionality, giving you the confidence to match the city's energy.
The opportunities in New York City are boundless, and a well-fitting custom suit can make a significant difference. Dressing sharp not only enhances your appearance but also boosts your self-assurance in ways you might not have imagined.
Our State and Liberty store is more than just a shopping destination for custom fit suits; it's a living embodiment of the history, art, and sense of community. The experience here goes beyond fashion, offering something truly unique.
Our dedicated staff members have undergone extensive training to ensure you have an exceptional experience with us. When you walk through our doors, get ready for an unparalleled shopping journey that ends with you leaving with a tailored suit that fits you perfectly.
In a city renowned for high-end shopping, we stand shoulder-to-shoulder with the top brands. Come get into a custom suit by choosing from a wide variety of fabrics – lightweight options for the summer or warmer ones for the colder months. As you're measured by our team, sit back and relax with a refreshing drink in hand.
Tailoring your suit to your needs is our priority. Whether you're seeking a summer suit to combat the NYC heat or a heavier winter one for office meetings, we've got you covered. Our custom suits are moisture-wicking, breathable fabrics designed to keep you comfortable no matter the weather. Say goodbye to sweating through your clothes on the subway or while waiting for a taxi – our suits have you covered.
Once you've shopped with us, you might find it hard to go back to your old dress clothes. Our combination of style and comfort sets our custom suits apart. A visit to our store is like acquiring a whole new level of sophistication for your wardrobe.
Before you embark on your NYC exploration, why not make a pit stop with us? You can walk in at your convenience or secure your spot by booking an appointment. If you have some time to spare before your visit, Madison Square Park, just across the street, is worth checking out.
Don't forget to include us on your NYC "To Do List," whether you're a local or a visitor. NYC offers endless opportunities, and dressing in one of our custom-fit suits will give you a head start on making the most of them. So, why wait? Experience the city in style with our custom suits!
SHOP STATE & LIBERTY STRETCH SUITS