Custom Suits Newport Beach - Athletic Fit Suits
Custom Suits in Newport Beach, CA
State & Liberty Clothing Company
401 Newport Center Drive
Newport Beach, California 92660, US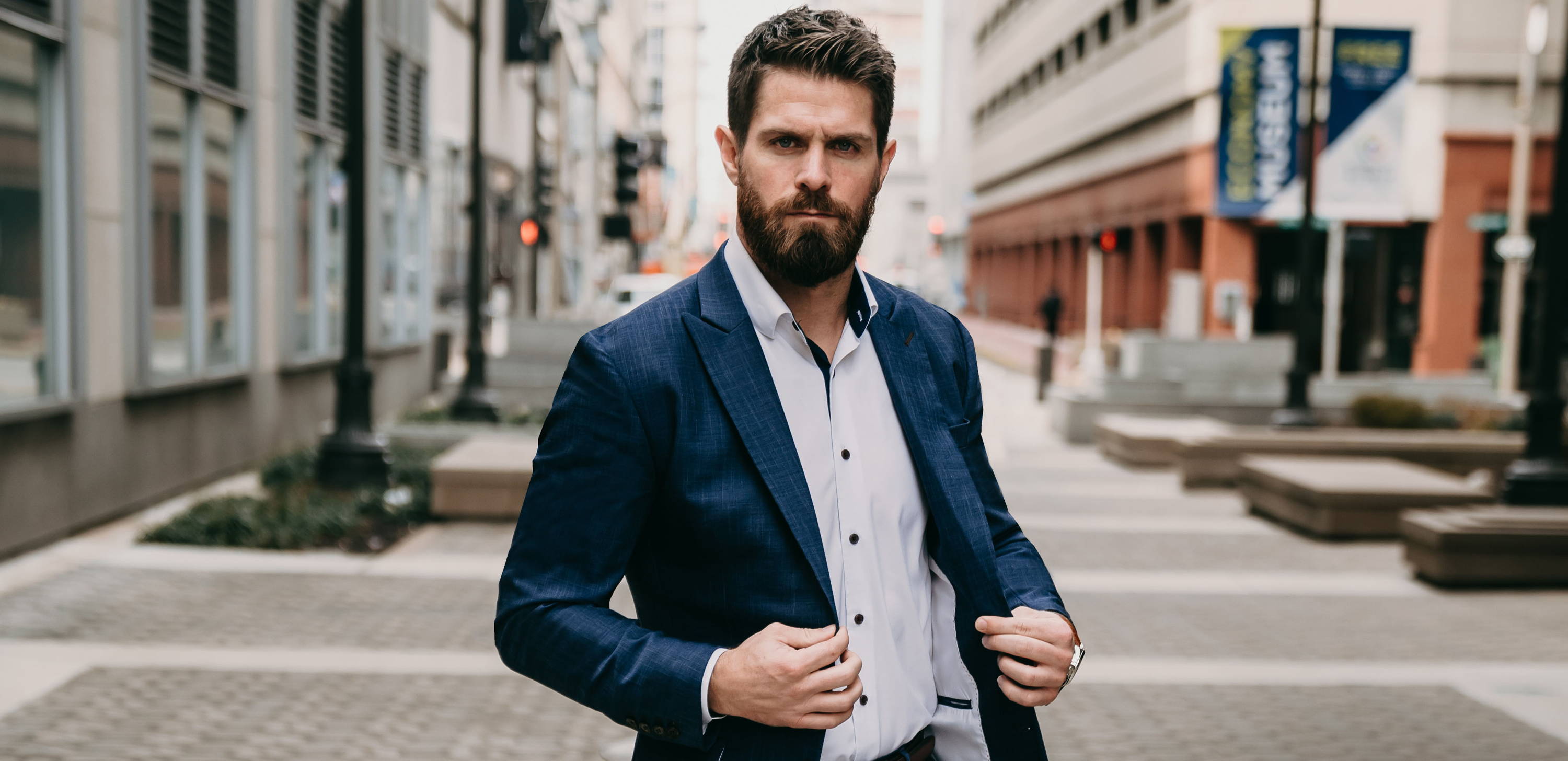 If you are looking for a custom suit we welcome you to stop by our State & Liberty store nestled on the picturesque Fashion Island in Newport Beach, California. Our location at 401 Newport Center Drive, Newport Beach, CA 92660 offers the perfect spot for you to discover you can look sharp without sacrificing comfort in the heart of the Golden State, renowned for its splendid weather and stunning beaches. When you need to dress to impress, let our expert team assist you in finding the perfect custom suit that complements your unique style.
As you explore the wonders of Fashion Island, taking in the beauty of Newport Beach, make a stop at our store to elevate your style with one of our custom suits. Our warm and attentive staff will extend a welcoming smile and even present you with a delightful drink menu, setting the stage for an unforgettable shopping experience.
At State & Liberty, we take immense pride in our unwavering attention to detail when it comes to serving our customers. If you've yet to experience a proper fitting or measurement for a suit, you'll soon discover that our custom suits are unparalleled. Our dedicated team is committed to ensuring that you leave our store feeling confident and well-attended.
Selecting the ideal fabric for your custom suit is a crucial aspect of the process. California's climate calls for fabrics that are both breathable and versatile, catering to the diverse range of outdoor events and activities the state offers. Our custom suits are crafted to keep you looking sharp and elegant, seamlessly aligning with the highly fashionable vibe of California.
With our moisture-wicking fabrics, you can relish the warmest summer days without worrying about sweat or accidental spills. Our custom suits are designed to keep you cool and composed, allowing you to fully embrace the essence of California's sunny weather.
After indulging in all California offers, from its stunning beaches to its vibrant ambiance, depart from our store with a contented smile and a brand new custom suit that perfectly embodies your style and persona. Before or after your appointment, savor a leisurely walk on Fashion Island, immersing yourself in the captivating surroundings.
The addition of a custom fit suit to your wardrobe is a decision you'll cherish. It's an investment in versatility and timelessness that will continue to elevate your style for years to come. Don't hesitate any longer; a custom fit suit is an essential item for everyone seeking to enhance their style and confidence. Pay us a visit at State & Liberty on Fashion Island in Newport Beach, and let our team help you find the perfect suit that seamlessly elevates your look and aligns with your lifestyle.
So, don't delay in embracing the California lifestyle with a custom fit suit from State & Liberty. Step into our store and experience the unmatched quality and service that will leave you with a radiant smile and a wardrobe staple to treasure. Embrace this opportunity to elevate your style and embrace the charm of California with a custom suit tailored exclusively for you.
SHOP STATE & LIBERTY STRETCH SUITS