Custom Suits in Philadelphia - State & Liberty Suits
Custom Suits in Philadelphia
State & Liberty Clothing Company
1517 Walnut Street
Philadelphia, Pennsylvania 19102, US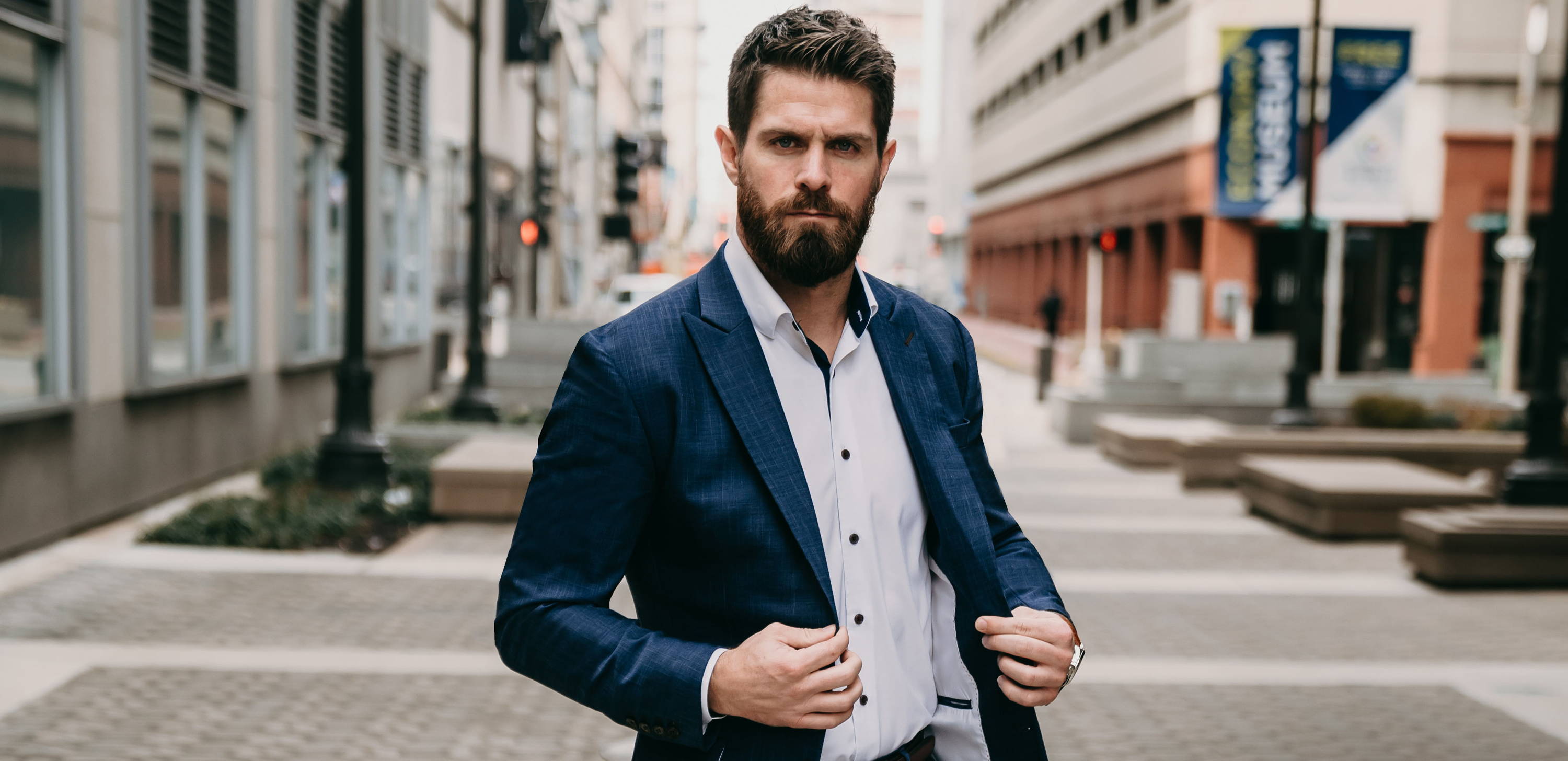 Are you in need of a high quality custom suit? Come to our Rittenhouse Square location in Philadelphia to get fitted for your new custom suit! You will not regret this new addition to your closet, because everyone needs a long lasting suit that is tailored specifically for them.
At State & Liberty, we pride ourselves on providing an exceptional in-store experience. Our staff in Philadelphia will greet you with a warm welcome and guide you through the process of creating a custom suit that fits your preferences and needs. Plus, our central location on Walnut Street makes it easy to reach us from anywhere in the city, whether you're taking the subway or driving in.
Our custom suits are perfect for any occasion, whether you're attending a formal event or dressing up for a nice night out in Philadelphia. For the summer wedding season our lightweight, stretchy, and breathable fabrics are perfect for the hot and humid weather. You'll be able to enjoy the night away in comfort and style. We also offer thicker wool fabrics for other occasions, so State & Liberty can help you look stylish and feel comfortable all year long.
We've been told by many of our customers, thousands of whom are professional athletes, that while our custom suits are perfect for special occasions, they're also great for everyday wear. Philadelphia Flyers and Philadelphia Eagles players are among our satisfied customers who appreciate the comfort, durability, and style of our suits. We treat all our customers with a concierge experience to ensure your experience in our store is as custom as your suit.
After you're fitted for your custom suit, take a stroll through Rittenhouse Square and indulge in a famous Philly cheesesteak sandwich from one of the many vendors nearby. And if you're feeling adventurous, channel your inner Rocky and run up the steps at the Philadelphia Museum of Art, all while looking sharp in your custom suit. If it were us, here's how we would plan our Saturday:
Stop by State & Liberty to get fitted for a custom suit (typically takes under 30 minutes)

Grab yourself a cheesesteak for lunch

Check out the Rocky statue

Head to the Eagles game (Fly Eagles Fly)
So, if you're looking for a custom suit that's stylish, comfortable, and versatile, visit State & Liberty's Philadelphia location in Rittenhouse Square. Our expert tailoring, premium fabrics, and personalized service will ensure that you leave with a suit that you'll be proud to wear for years to come.
SHOP STATE & LIBERTY STRETCH SUITS