Athletic Fit Custom Suits in Washington DC
Custom Suits in Washington DC
State & Liberty Clothing Company
3101 M Street Northwest
Washington, District of Columbia 20007, US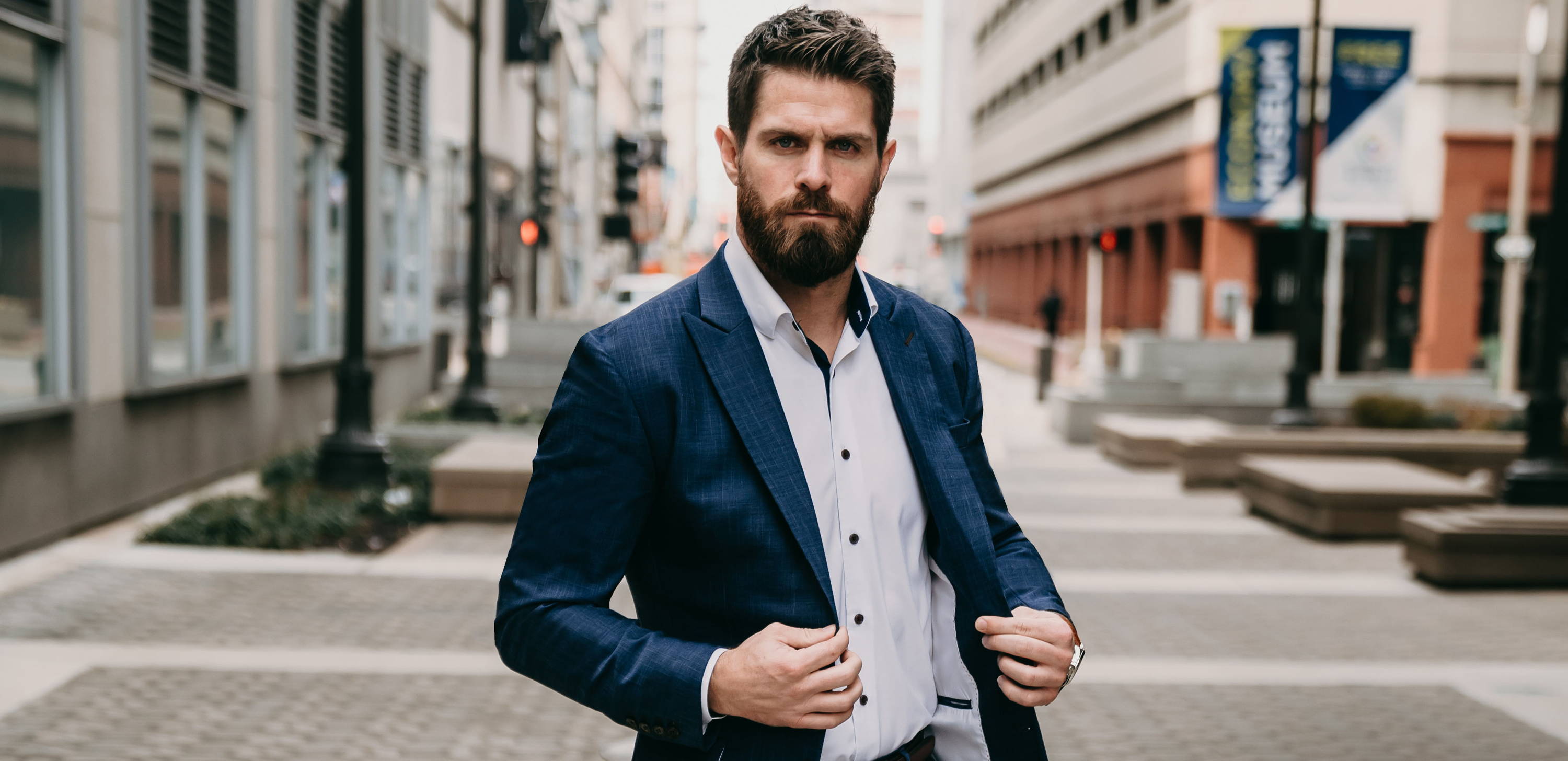 Experience the epitome of style and comfort with our stretch fit, custom suits at State & Liberty in Washington DC. Our store is located at 3101 M Street Northwest, Washington, District of Columbia, 20007. While exploring the historical landmarks that make Washington DC a truly remarkable city, take a moment to visit our store and discover the perfect custom suit that will elevate your wardrobe to new heights.
It's not uncommon to spot Washington Capitals and Nationals players confidently striding into their games, suited up in our custom suits. Now, you too can dress like the pros and experience the unparalleled comfort and style that our suits provide. Whether you walk in off the street or book an appointment, our experienced staff will be ready to provide you with an exceptional custom suit fitting experience.
As soon as you step into our store, you'll be welcomed by our friendly and knowledgeable staff, who are dedicated to making your shopping experience with us seamless and enjoyable. Relax and grab a drink as we take care of you, ensuring that every detail of your custom suit meets your preferences.
When considering a custom suit, certain factors should be taken into account:
Impeccable craftsmanship: Our skilled team of tailors is dedicated to delivering unmatched quality and attention to detail, ensuring that every aspect of your suit is flawlessly executed.
Personalized fit: Our experienced staff will guide you through the process of creating a suit that not only complements your physique but also reflects your unique style, resulting in a personalized fit that enhances your confidence and presence.
Versatility: Our custom suits are designed to be versatile, seamlessly transitioning from formal occasions to professional settings, allowing you to make a lasting impression wherever you go.
Investing in a custom fit suit is a must for any wardrobe, as it becomes a timeless and versatile piece that you can wear for years to come, no matter the occasion. Our suits are made with the highest quality materials, designed to withstand wear and tear, ensuring that your investment will be well worth it.
We offer a wide range of fabric options, allowing you to customize your suit to suit your lifestyle and preferences. Whether you prefer a lighter, more breathable fabric or a thicker wool fabric to brave the cold winters in Washington DC, we have the perfect option for you.
It's no surprise that many professional NHL and MLB players in Washington DC are loyal customers of State & Liberty. They trust the unbeatable quality and style of our suits, just like thousands of other satisfied customers who keep coming back for our unbelievable customer service.
As you explore the captivating sights of Washington DC, let your visit to State & Liberty be one of the great memories you create in this vibrant city. Adding a custom suit to your closet is an investment that will bring you joy and confidence for years to come.
So, come and experience the pinnacle of style, comfort, and unparalleled service with our custom stretch fit suits at State & Liberty in Washington DC. Embrace the opportunity to dress like the pros, and you'll soon discover that the money spent on this wardrobe essential is a worthy investment that will elevate your style to new heights. Enjoy your day in DC, and may your new custom suit become a cherished part of your wardrobe, always ready to elevate your look for any occasion.
SHOP STATE & LIBERTY STRETCH SUITS