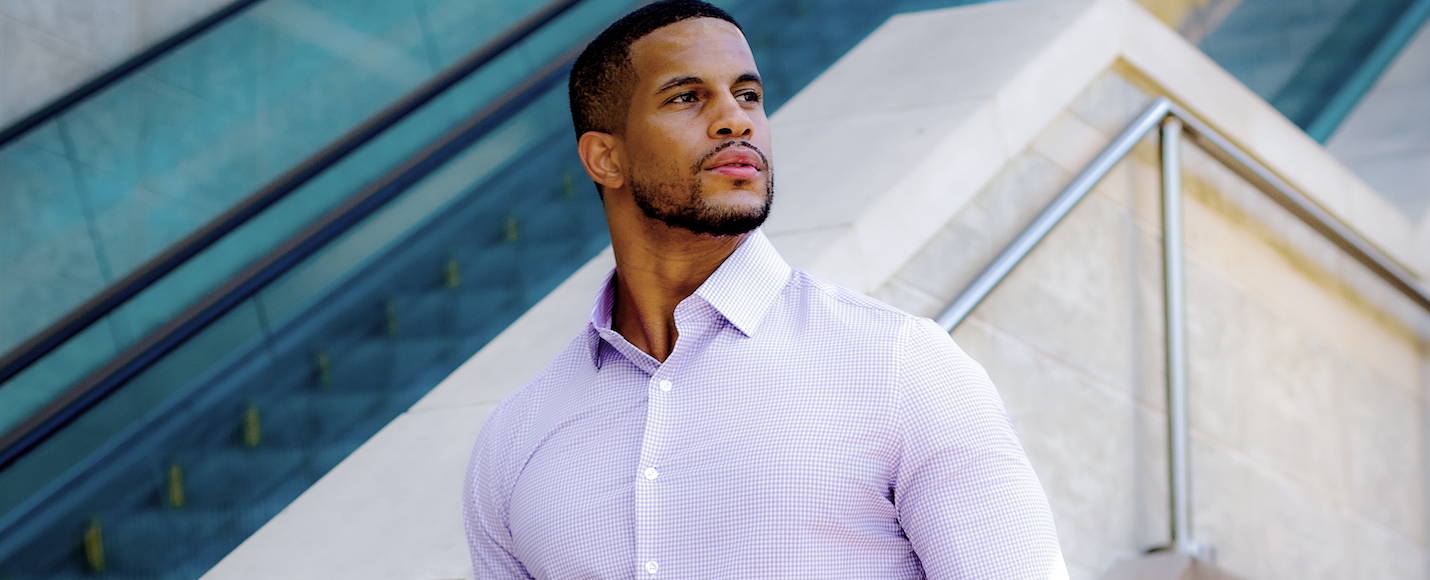 You might see the phrases "Muscle fit" and "Athletic fit" right alongside the more traditional menswear selection. Muscle fit vs athletic fit clothes are very similar, but have some key differences. Muscle fit clothes are typically made for men who find themselves on the body building end of the physical fitness spectrum. Athletic fit clothes are made for men who might not be as bulky, but still work out regularly. Muscle fit vs athletic fit both fulfill the modern man's need to look their best in well-fitting clothes that complement their physique.
State and Liberty specializes in athletic fit clothing for men, but can most definitely fulfill the muscle fit needs. We utilize a four-way stretch fabric cut with a little more room in the shoulders, while lowering the arm holes a touch to make room for larger biceps. Combine these with a taper in the waist to accentuate that coveted "V" body shape, and there you have the classic custom State and Liberty "Athletic Fit." If you prefer a muscle fit look vs athletic fit then try sizing down in our athletic fit gear. It will provide the same ultra comfortable qualities while giving you the tightly stretched fit that you're looking for.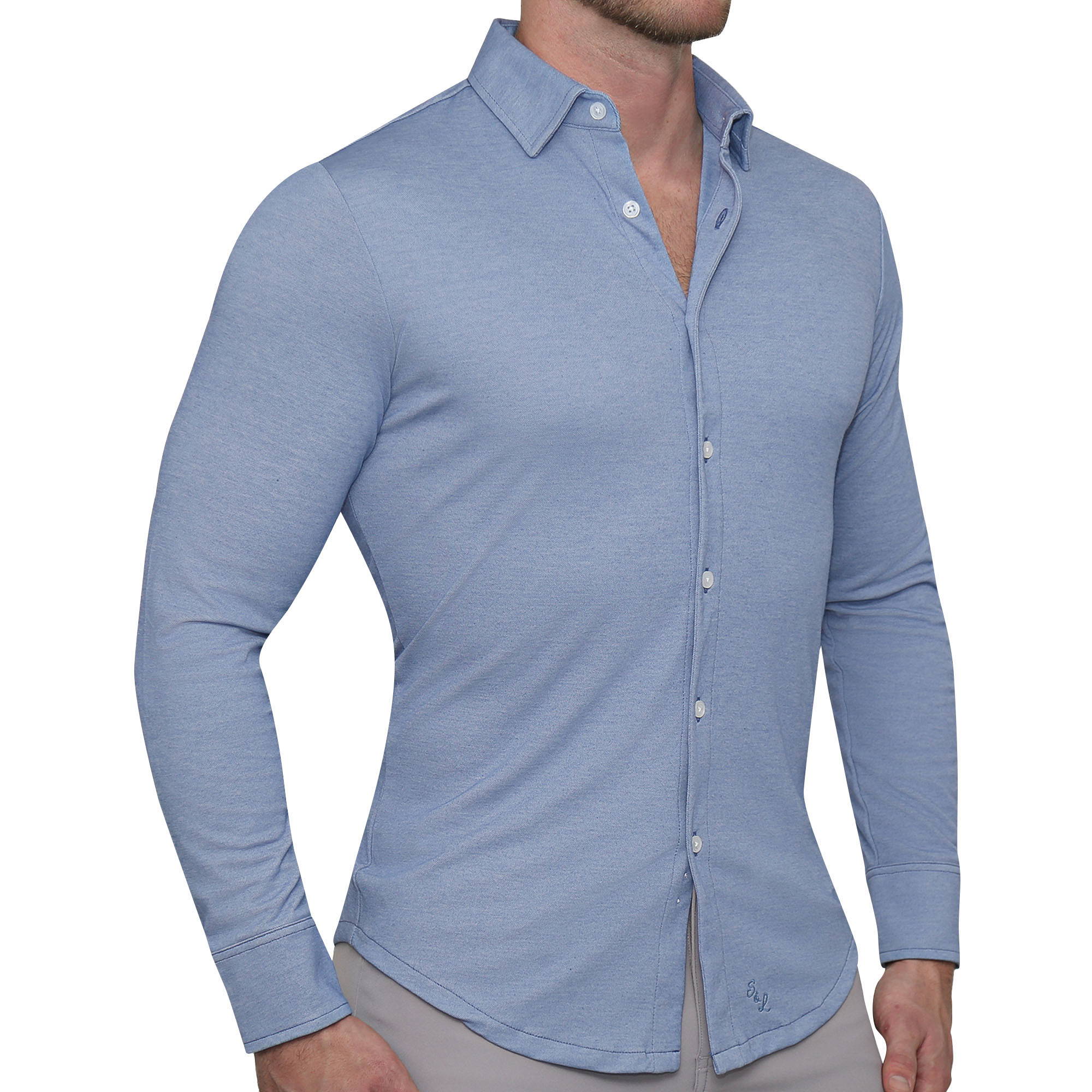 If you've only worn muscle fit clothing, give our athletic fit a try in multiple sizes to see how much of a fitted look you prefer. If you're planning on going to an event or work related outing and need to look professional, we suggest going with an athletic fit over a muscle fit. The tautness and pulling that goes along with anything muscle fit can sometimes be perceived as too casual depending on your crowd. A great alternative for these scenarios is to pick up some athletic fit clothing to fill in your wardrobe. Athletic fit clothes will still give your body the proper fit it deserves, but it will look a bit more professional because the clothes are laying perfectly against your body without any pulling.
Muscle fit vs athletic fit are both designed well when they accentuate your muscular physique, while giving you ease and comfort. You shouldn't have to compromise well fitting clothing for something you can barely move in. Our four way stretch fabric is essential to any muscle fit or athletic fit styles. Clothes are for living in, that's why we prioritize comfort, and style for all of our gear.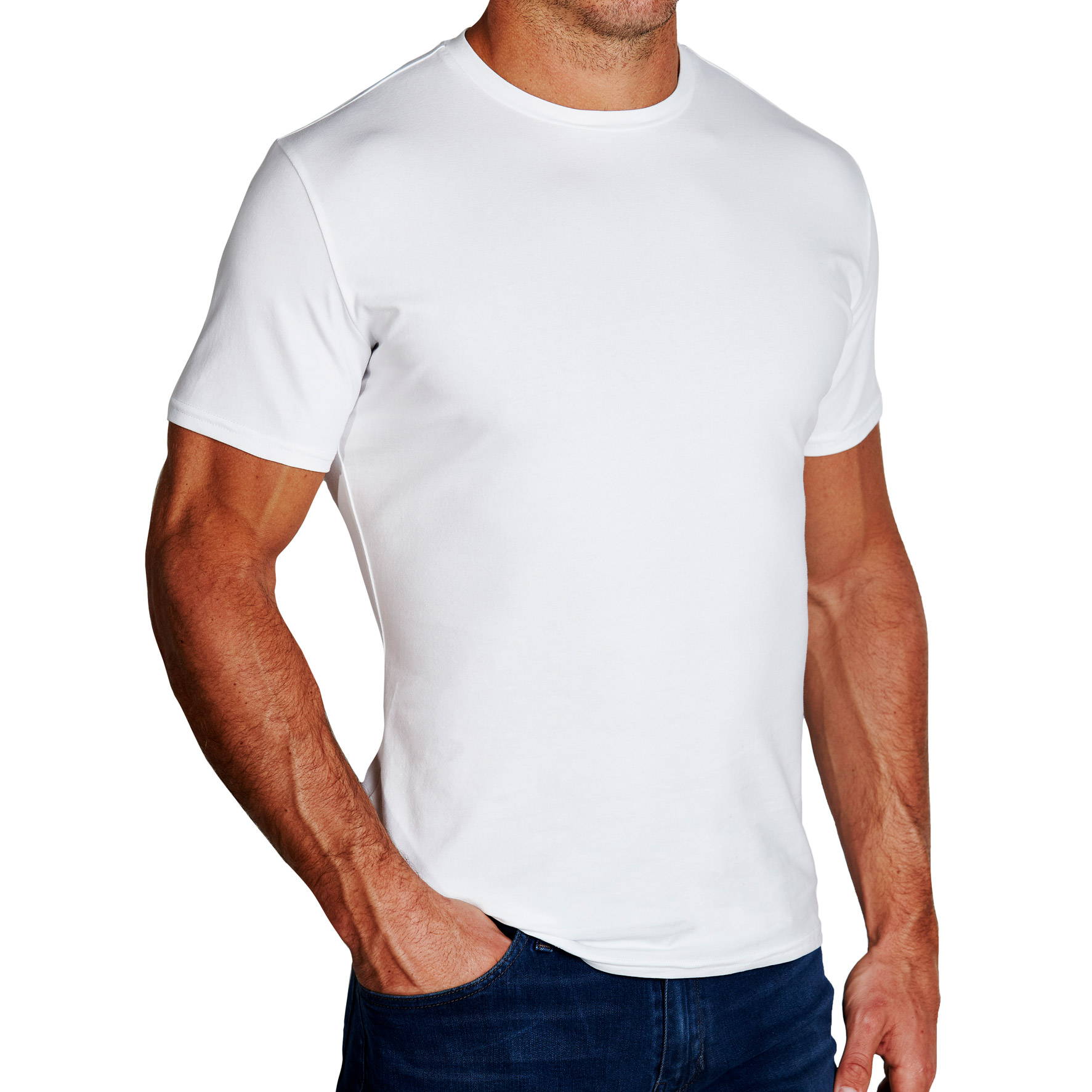 You may be wondering if muscle fit vs athletic fit compliments your physique the best. The best way to find out is to come by your nearest State and Liberty store and try on some of our athletic fit clothing. Our brand is tailor made for athletes and the guys who go above and beyond in the gym. The great thing about all the different "fits" there are in menswear is that how you choose to show off your hard-earned gains is entirely up to you.